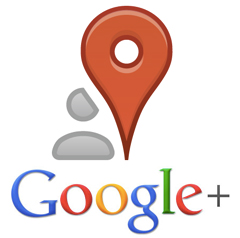 When it comes to Google local SEO for surgeons, appearing in the top 3 listings associated with Google maps is a marketing game-changer. The current challenge with Google local SEO is the shift to showing the local 3-pack listings (instead of 7-pack listings from before.)
This makes ranking in the 3-pack listings a coveted honor that can significantly impact your plastic surgery practice. To shed light on what it takes to rank in the 3-pack, here are five effective Google local SEO tips for surgeons.
1. Harness the Power of Local Directory Listings
Local directory listings are among the most important local SEO and internet marketing tools for businesses and professionals. Find out which the most accessed directory sites in your local area are, and ensure to provide accurate information when listing with these sites.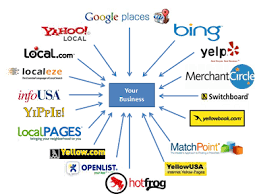 This will include cleaning-up on your citations on sites such as Yelp, Yellow Pages, Google local business, and even others like Yahoo and Bing, which double up as search engines. Speaking of your citations, these include business details such as name, address, physical location, contacts, specialization, and such. These are quite important when it comes to SEO and the local Google 3-pack listings system.
2. Generate Domain Authority
The other thing you need to focus on is to establish backlinks (which fuels domain authority) with as many authority websites and blogs related to your practice as you can. In addition to fetching you more traffic from those sites, link building and link earning will advertise and market your brand to a larger audience.
Based on higher domain authority metrics, this can also increase the number of times search engine bots and crawlers index your site, one of the principles looked at by Google to display search results and ranking sites. Most importantly, try to include the local area name when building links.
3. Invest in Social Media Marketing 
Even though social media may not directly affect Google's search results generation, you don't want to be left behind when every other competitor surgeon is looking for market on social media. Have a business profile on Facebook, LinkedIn, Twitter, Instagram, Pinterest, and other platforms in your locality and establish marketing campaigns there.
In your social marketing pages, provide details of your surgical services along with regular updates, helpful information, and make sure the page links back to your main website through calls to action. The more your local traffic increases, the higher your chances of ranking high on Google. Also, network with other medical professionals and organizations on social media to attract and increase your audience or followers.
4. Content Marketing is Essential
The content you provide across the various platforms (including your local surgeon services website) is crucial when it comes Google local 3-pack SEO. Do a keyword research online and determine the most searched terms by the locals as far as the local surgeon industry is concerned as part of your content marketing strategy.
Most importantly, maintain high quality content that is accurate, correct, fresh, and original in order to win Google's trust. Do not forget to use variations of keywords and LSI strings (latent semantic indexing). that mention your local area within your content. This can be text, videos, images, infographics, reviews, client testimonials, and much more.
5. Consult a Plastic Surgeon SEO Professional
Depending on the level of competition and number of professional surgeons in your local area, SEO can be a complicated and challenging endeavor. To make your plastic surgeon SEO efforts more effective, fruitful, and less daunting, consider looking for a reputable SEO professional that specializes in providing digital marketing training or services for plastic surgeons, such as OptimizedSurgoens.com. Choosing an experienced SEO professional or firm that is well versed in both local SEO and serving surgeons and other medical professionals is ideal.
As a surgeon or any other medical professional, the internet is one of the most important tools to market your practice. In addition to taking your business online by having a mobile-friendly, responsive website for your plastic surgery practice, investing in Google local SEO is paramount to generating valuable traffic and earning new patient leads.