PPC Advertising for Surgeons
PPC advertising for surgeons is a highly effective means to attain immediate search engine visibility at the top of Google. Based on a Pay Per Click model, advertisers only pay when their ad is clicked. The cost per click is based on a competitive bidding model (as well as Google's valuation of certain keywords and how much revenue certain keywords generate.) So a high-value keyword like "plastic surgery" in a competitive are like "Los Angeles" would be more costly than "breast augmentation Roanoke VA."
Finding the sweet spot with PPC advertising depends on the surgeons advertising budget and patient acquisition strategy. In short order, PPC helps bridge the gap while we build organic search listings over time.
PPC advertising also offers a powerful supplement to a surgeon SEO strategy, especially when the focus of the program is hyper-local. See the team of surgeons below who optimized their search engine presence with three listings on page one of Google for "plastic surgery Las Vegas."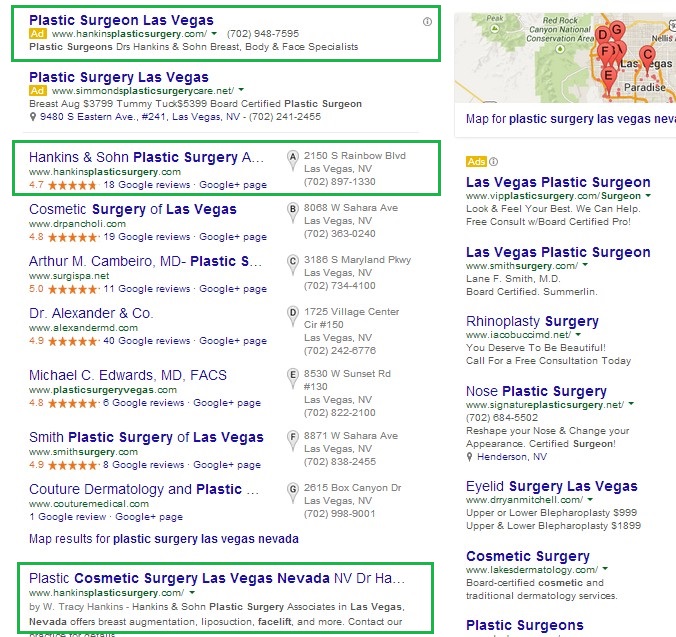 Whether you have an existing PPC campaign that need reworking, or are looking to develop a new one, embracing PPC advertising can enable you to acquire new patients based on any keyword or surgical specialty, instantly.