If you know anything about SEO best practice, then you'll know that much of what drives a webpage to the top of Google's search results occurs off-site.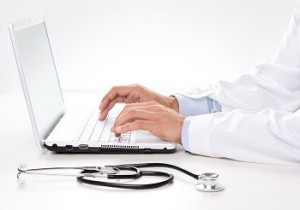 In short, getting listed on other quality, relevant, and authoritative websites can offer two things: a link and/or citation. While links are ultimately the driving force behind organic SEO, citations are important for Google local SEO (or the local search listings associated with the Google map.)
While there are many common directories that are awesome for SEO (e.g. Yahoo! Local, LinkedIn, Yellowpages, etc.), there are others that are more powerful for surgeon SEO.
Below are five big players that, if you can get listed on these sites, then you can greatly empower your surgeon SEO campaign.
RealSelf.com
As one of the most authoritative websites for all things related cosmetic surgery, RealSelf.com is a popular resource for women looking to learn and find surgeons in their area. Getting listed on this website is clutch for your surgeon SEO campaign. Getting positive reviews your patients is even more clutch. Click here to claim your profile on RealSelf.com.
PlasticSurgery.org
This is the official websites of the American Society of Plastic Surgeons® (ASPS). You have to apply to become a member and get listed on this website, but if you qualify, the value can extend far beyond serving your SEO efforts. Not only does the ASPS stamp offer a solid credential, but millions of people flock to the website to find surgeons in their area. To learn more, click here to get information on how to join.
Surgery.org
Similar to the latter website, Surgery.org is the official website of The American Society for Aesthetic Plastic Surgery (ASAPS), and it's powerhouse for surgeon SEO. With an ASAPS membership, you can earn a wealth of benefits to help support your practice and its web presence, such as access to logos, a Smart Beauty Guide membership application page to learn more.
HealthGrades.com
This website is highly favored by Google and offers information for all types of medical, health, and wellness practices. There are varying levels in which you can take advantage of, such as sponsored programs, advertising opportunities, or simply updating your free profile. Head on over to this site and start connecting with potential patients in your area.
Google Plus
Consider this one a secondary web property (aside from your website) as you'll want to populate and optimize your practice's Google+ Local page. This will help maximize your local SEO potential. The crux is generating reviews, so put together a plan of action to solicit reviews from happy patients. A handful of 5-star reviews on your Google+ Local page can be a game-changer in attracting new patients to your site.
These latter five websites are just the tip of the iceberg. When you work with Optimized Surgeons for SEO, we use a powerful platform called Yext which systematically creates and/or cleans-up your practice's listings on over 50 top directories throughout the web. This can be momentous for Google local and organic SEO combined.